Dream Magnets
Embedded in the personalized photograph you receive is the energy, the emotions of YOUR Dream.
DREAM MAGNETS
Words can be hard to remember. I remember creating many mission statements over the last 30 years, I remember being frustrated because though I believed them I could not remember them, even though I read them frequently.
I use to take breaks from work by looking at pictures from different places around the world, feeling what it would be like to experience being there, feeling it.
Then one day I realized that creation, including our dreams, comes from the emotions that we feel, we create what we feel. I spent many years doing this in a negative cycle. The more I disliked something, the more I felt the dislike, the more I received what I disliked. I was trying to connect with words that reside in a different part of the brain than emotions and feelings. Our emotions and feelings are created and reside in a different part of the brain. How could I move the words to the place in the brain that creates and feels?
One day I found myself in Costa Rica discussing this with some mentors and realized that I had a gift of listening to people's visions, dreams, and being able to embed those feelings into a photograph. When you find yourself in a cycle of forgetting your dream, your purpose; gazing at your personalized Dream Magnet reminds you, drops you back into the emotions, feelings of your dream, your purpose.
Dream Magnets were birthed!
MY STORY
For the last 10 years, I have chosen a word to focus on every year. Often I would find that halfway through the year I would often forget the word, my focus. This past year I tried something different, I created a Dream Magnet with a photograph that was embedded with not only my word, also stories that carried the emotions and feelings I desired to shift in my life. I created a Dream Magnet screen saver on my phone so I would see it every time I opened my phone. I realized throughout the year that I not only remembered my vision for the year, I was also much more connected to it. In November of that year, I realized the magic of what was happening! Even though I had not consciously gazed at the Dream Magnet for a while, just having it with me, seeing it as I opened my phone had given me the gift of constant shifts into my dream throughout the year. Late in the year I not only remembered but was also receiving gifts of opportunities to shift and step into that dream.
All it takes is a short 30-minute conversation and sometimes a few follow-up texts or conversations to co-create a photograph embedded with the vibration, the frequency, the feeling of your dreams. As you look at the photograph and you are transported to the feeling of what you are creating in your life. As you feel it, you create it! A wallpaper on your phone that brings you back to your dream every time you see it. Or, if you choose a physical print in your home or office that radiates the emotions of your dream in the space it occupies.
It is a painless process that starts with a phone call or text to (808) 866-3241, let's start co-creating your Dream Magnet today!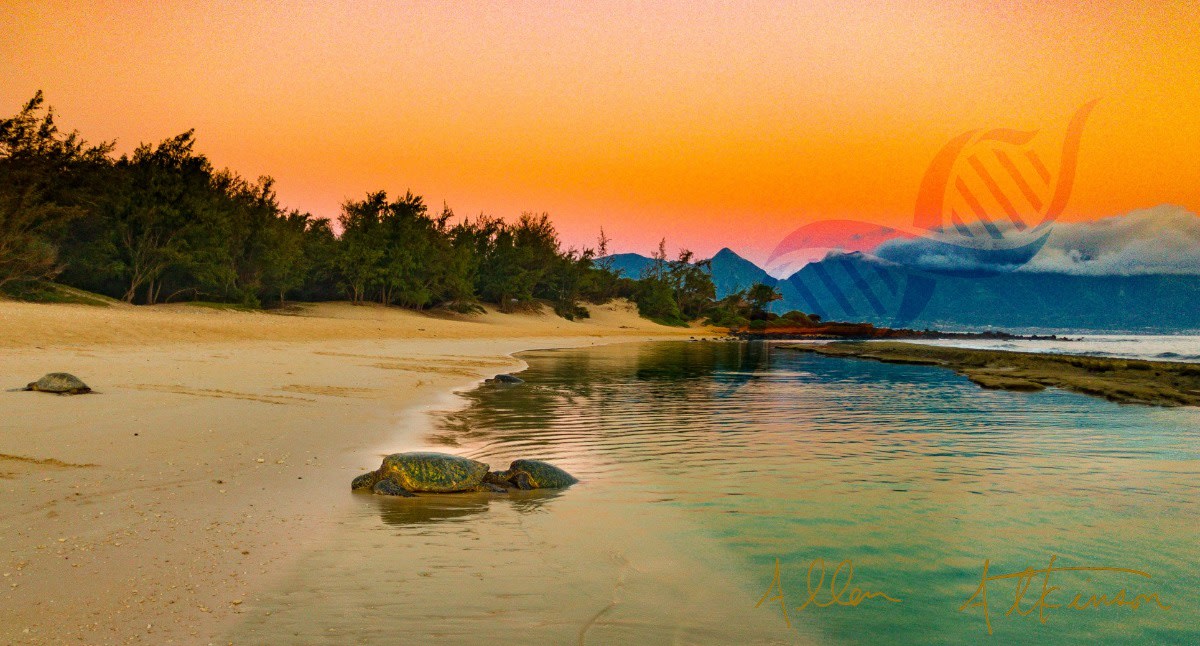 BECKY
The last couple of weeks when it would be so easy to climb back in bed and brood about not being where I want to be in my life, my dream catcher inspires me to keep moving forward, even if it's at a slower pace than I'm used to, with a knowing that all is well and that I have everything I need for today.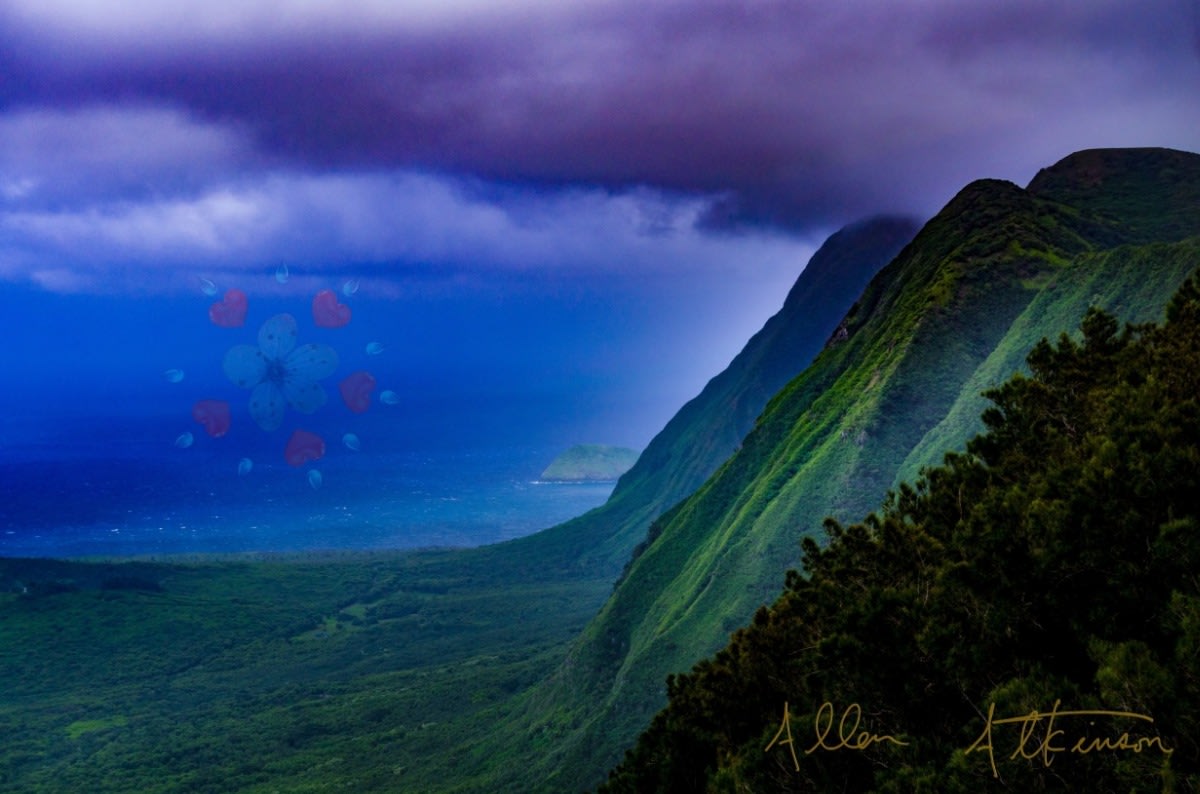 CS
Thank you so much for taking the time to create my beautiful dream catcher wallpaper! I appreciate your time and effort to work with me in order to truly grasp the meaning of my self-vision and then transform it into a visual work of art! Although there were some revisions, you were so easy to talk to about them and made it even better than I imagined! I love seeing it on my phone all the time! Your gift of understanding and touching hearts, minds, and souls through art and photographs amaze me... I'm so glad to have a piece of artwork by you.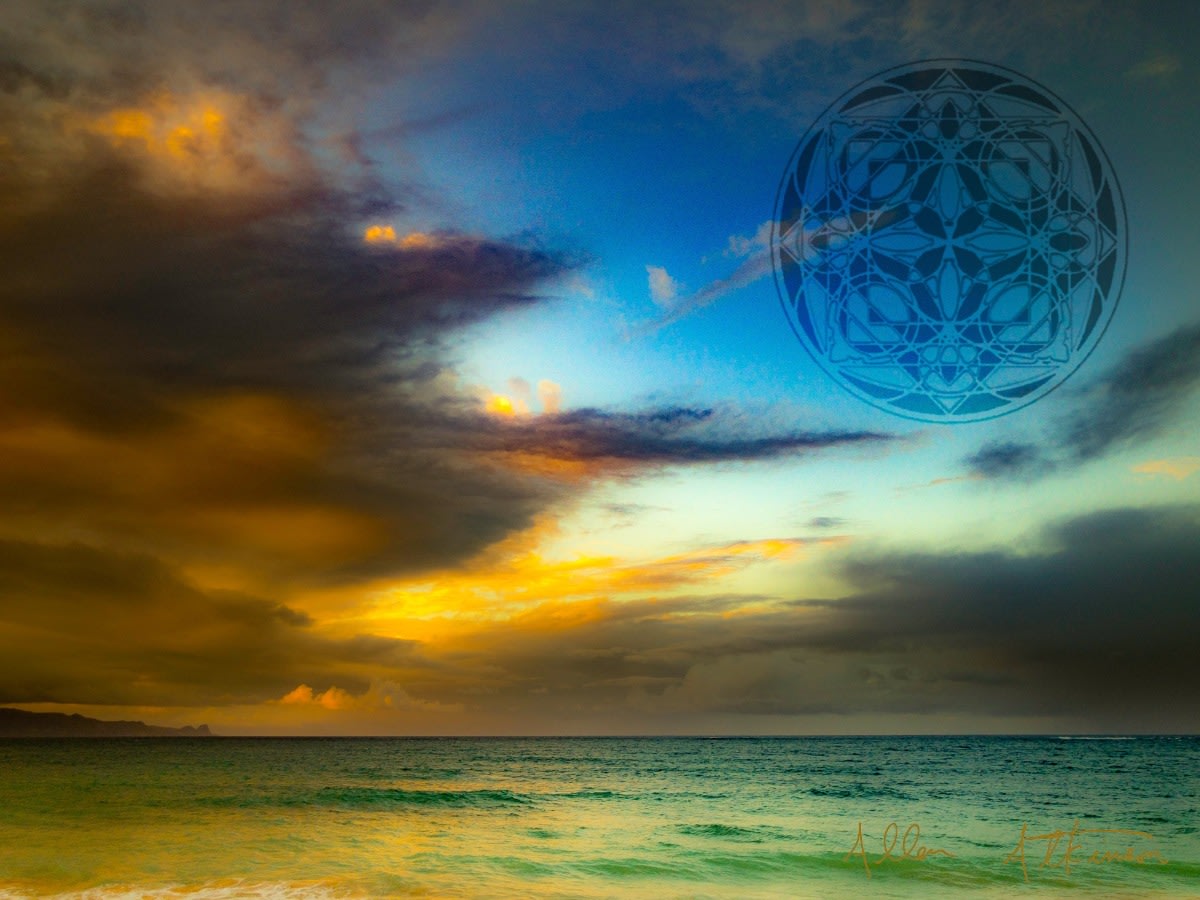 DALE
So, I LOVE it. Every time I open my screen and see the photo, it comes to me in layers: I see the photo and everything it means to me--hope, weathering the storm, peace in the midst of difficult times, and a place carved out for myself that is safe and special to me. Then there's the symbol, which reminds me of my eternal values, self-appreciation, the hopes I have for my family, and the goals I've set with them.
The two of these blended together bring me a sense of calm. It reminds me to pause and to wait, and to recognize that even though things might be tough, there is hope in the future and I'm still moving forward. But that is only for the now: I know that as life continues to move forward, the meaning of the dreams captured here will shift and adapt to continue being relevant to me. It is wonderful.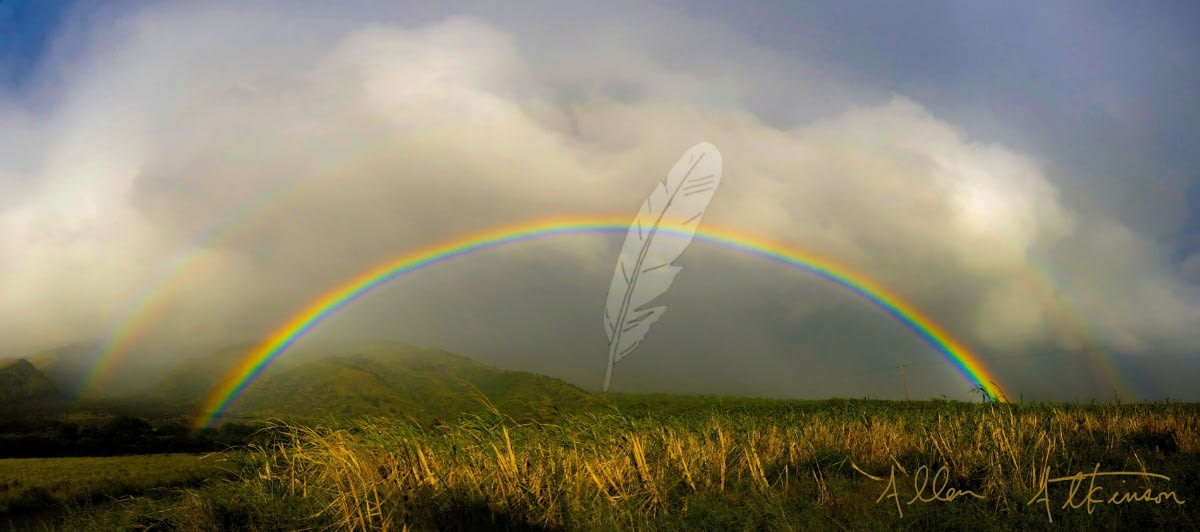 GRISELDA
I met Griesda at a Retreat I was leading breath meditations at in Costa Rica. She was a very quiet person and has this incredible presence about her. In one of the sessions, we were encouraged to ask others to do energy work or healing for us. As I looked, and felt around the circle and saw some people I would like to invite to assist me in healing an issue I had with my foot for over 30 years, I thought who I knew I would ask. When the time came I started to speak and found myself asking Griselda and her friend Kimberly to do some work on me, two that I had not thought about earlier and no one had asked two people to do the work at the same time. I felt kind of strange about that and they were both surprised and a bit hesitant, but agreed.
I closed my eyes and let them do whatever they felt inspired to do. To my great surprise the painful itching went away immediately and I felt myself carried away, I felt a type of love and calmness I have never felt before., there are no words to describe it.
After returning home from Costa Rica I contacted Griselda about co-creating a Dream Catcher for her. She never responded so I left it alone. Then, one morning in meditation I had a clear vision of a Dream Cather for her. I immediately went to my computer and started working, sent her what had come to me. I felt a bit self-conscious about it, had never created one without input from the other person, we usually co-create together.
Griseldaʻs response was priceless … "Allen I cannot express how grateful I am … I love the Dream Cather you created for me and will hold it very close to my heart."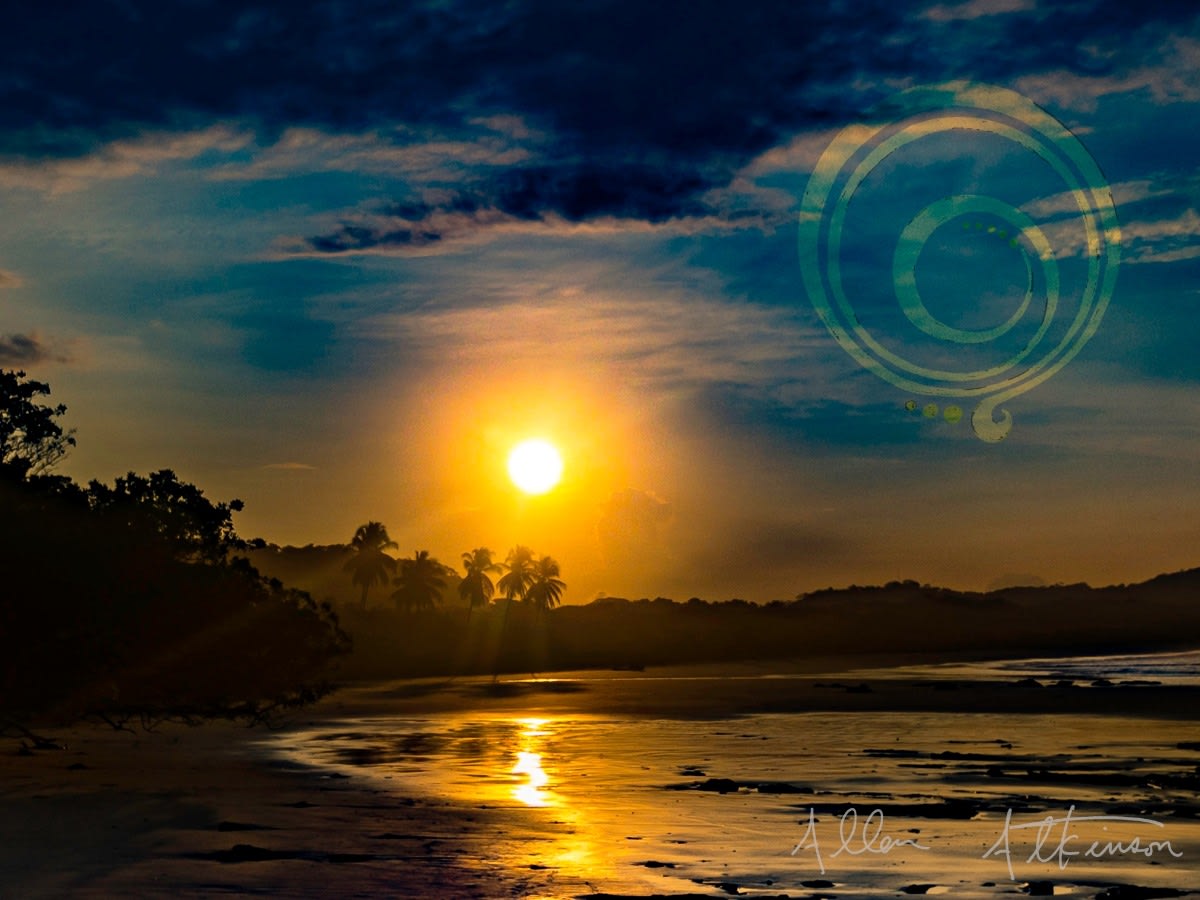 KIMBERLY
After Kimberly and I had our initial conversation, talking about her dreams and the stories behind a few photographs that resonated with her, I sent a few samples. She loved them, but something was a bit off. We continued to talk and she sent me a few screenshots of photographs from the website that felt right to her. We continued to talk about the stories behind the photograph. We tuned in to one in particular that resonated, not only because of the beauty, also because of the experience, story behind the photograph. I finished the details and sent it off; her comments included a short phrase that reminds her of the story; connects her to her vision.
"Lifeʻs a trip. Thank you, I love it! It really resonates! It's a constant reminder for me when I see it to take a breath and the phrase you mentioned "nobody disturbs my peace but me," is embedded in that as well🙏🏼❤️"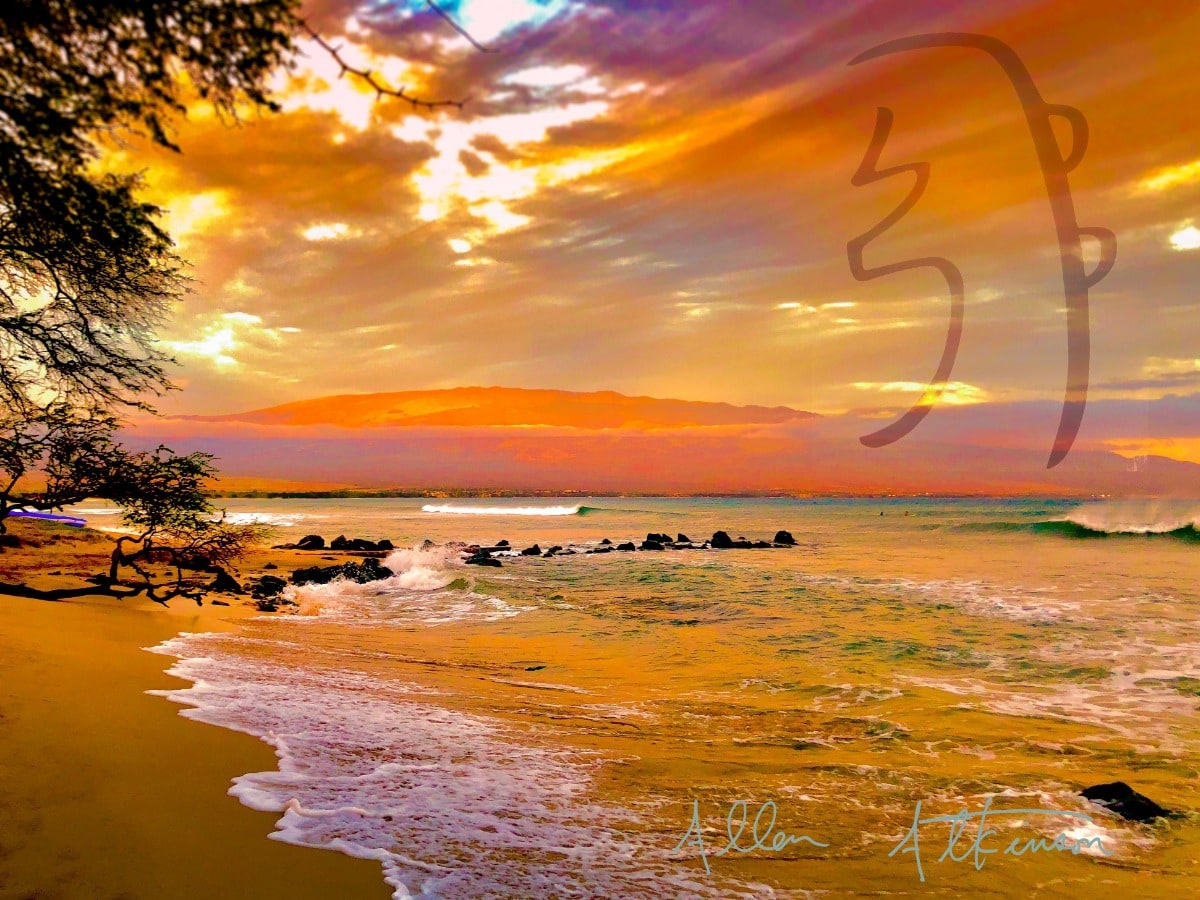 KEYANNA
A huge thank you to Allen for working with me to help compose a dream magnet for me. It has been an image that has reminded me to breathe and connect to the energy that radiates from the magnet, throughout a year with many trials and tribulations. I was unaware my magnet could hold a greater value in my life~ until the quantum gridding Allen placed in provided me the strength I was unaware I needed, to prepare me for my Earth Guardianship training. I thank you Allen for everything!
HAPPY CLIENTS
One of the characteristics of your energy and gifts is that of "renewal" you help renew people to their true state. You help facilitate healing in a way that is cleansing but is subtle. You look at nature and what nature provides, it is beautiful, breathtaking, and vigorous at times. You have the same effect. The energy from the earth is a renewing, cleansing, healing, empowering energy, and you possess and give that to others. I see that in your metaphors with nature, I see you capture and provide that in your photography. You have a very balanced blend of feminine and masculine energy that has married itself beautifully; comparable to the Mother Earth energy we feel when deeply connected.
-Sunshine