About the artist
I am Allen, first and foremost partner with Darlynda, father of 5 wonderfully very different children and grandfather of 2 grandchildren who to my amazement are always excited to see me and spend time with me.
I am a High Vibration Photographer who also leads retreats, breathwork, and coaches.
Our photography (it is a co-creation with my clients) brings the emotions, feelings, vibe you are desiring into your home, office, any space the photograph is to gound you into those feelings any time you are in itʻs presence.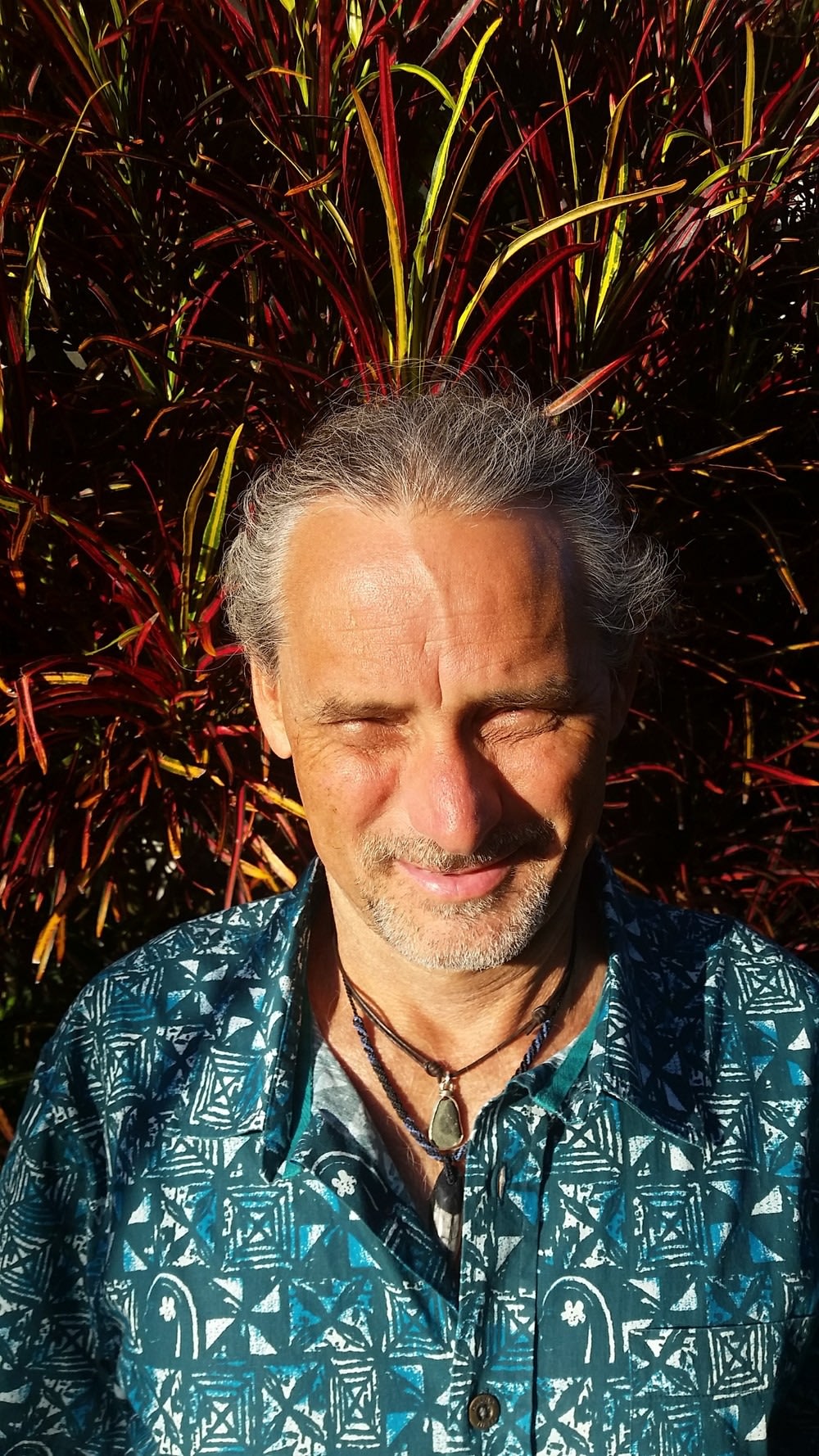 I am Allen Atkinson, photographer, husband, father, connector of dreams. This year (2017) I will have been a husband for 30 years, a father for 28 years, a grandfather for 5 years, and a photographer since I was 12 years old and started backpacking and exploring backcountry nature with my family and Boy Scouts. I have always sensed that pictures, art can change a space, change how I and others feel. Lately, I have been exploring that more as I create pictures, art with specific feelings in mind to assist in changing the feeling of spaces my art lives in.
Many years ago my wife was experiencing debilitating depression, to the point that she wanted to take her own life. I used to go to special places not far from where we live on Maui, places by the ocean, some places in the forests of upcountry Maui that healed my soul so that I could go back home and face, live with, grow in a home with five children and a feeling of depression. It was not until a few years ago I realized how healing the ocean, waves, and Maui forests were. I was on a trip, a retreat in Costa Rica when I chose to admit publicly that I started to go to those places and wonder if I should not end my life, I could not keep living this way. I realized that being in those special places always brought me back to a place of love; me, God's creations, and love.
About this same time I met Tera Maxwell who taught me about energy, everything is energy, and sometimes that energy gets kinks, blocks, and can not flow smoothly. Tera released blocks in my energy and for the first time in decades, I thrived, I woke up loving life. I learned to create art with specific energy in mind to change the feeling of places it lives in.
I invite you to come, enjoy, experience art with feeling.